U-PANEL BAGS
Two piece, U-Panel construction that has two seams sewn along the two opposite sides to create two panels, creating a "U" Panel shape. Accepted as the industry standard around the world, the U-Panel FIBC is the most popular FIBC shape. This construction gives the bag a large lifting capacity.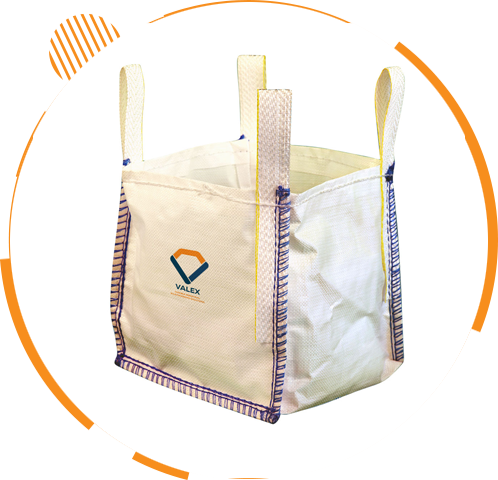 CIRCULAR WOVEN BAGS
A Circular or Tubular bag is woven into a cylinder or tube and cut to the correct size. They are ideal for fine and hydroscopic materials. The tubular body design is also ideal as a liner-less option for fine materials and is recognized for its ease of lifting and manipulating with a forklift.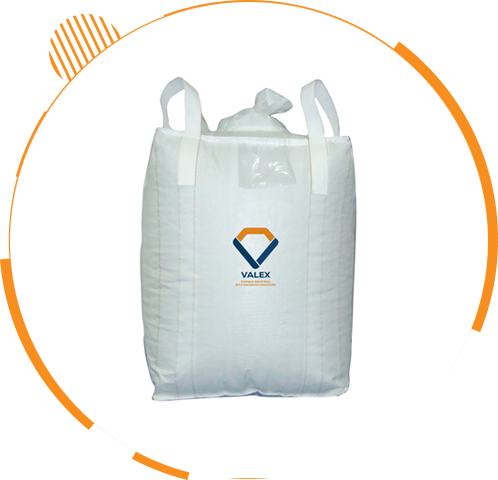 FORM-STABLE or BAFFLE BAGS
This special Baffle construction offers maximum stability to the bag. There are 4 baffles sewn to the main fabric at each corner to prevent bulging of bag when filled. The Baffle Bag is ideal for light-density products and can be more economical as it increases payload - the larger panel width allows corners to be filled with 25%-30% more product.